HotWired 4-year invitation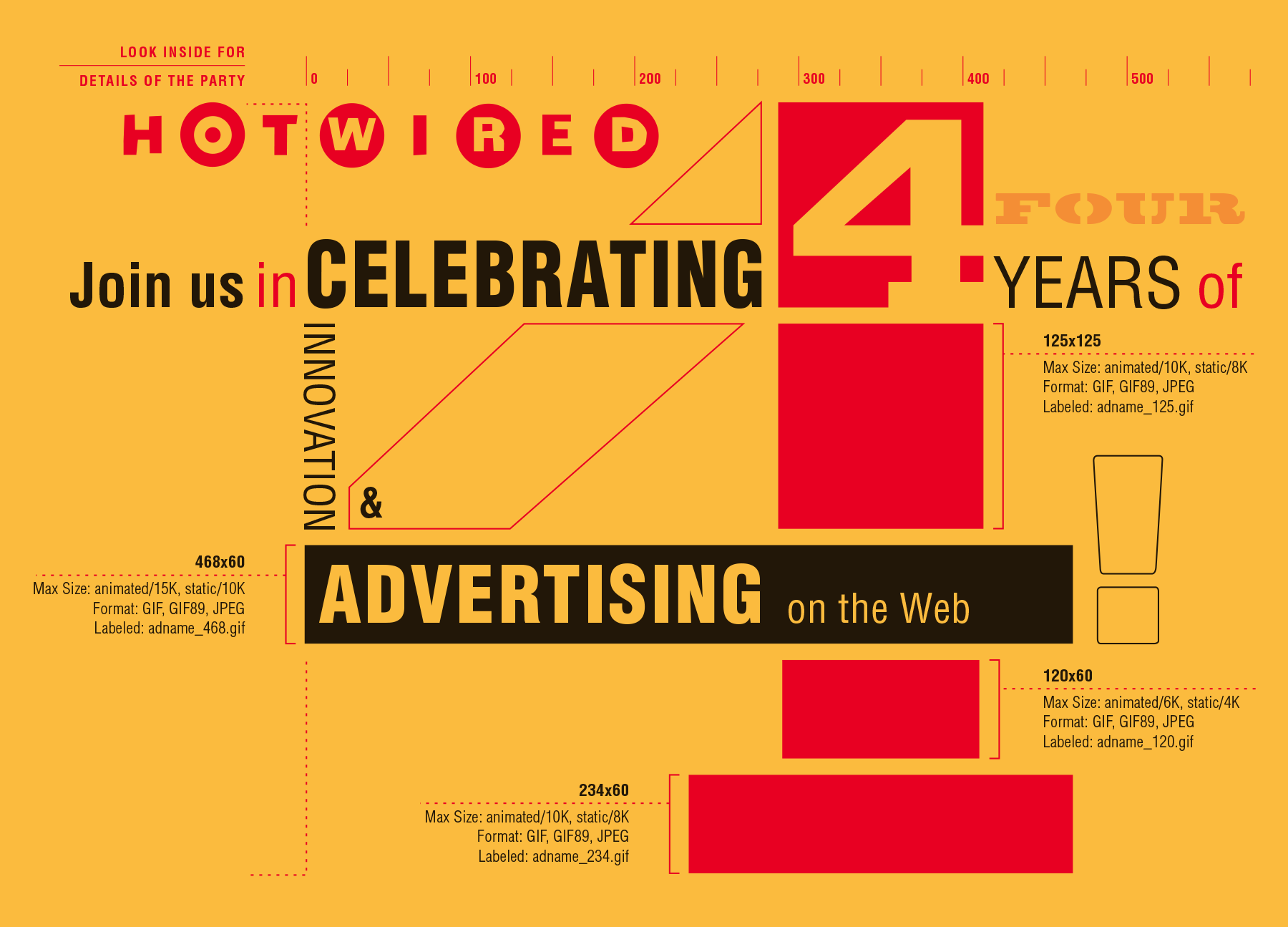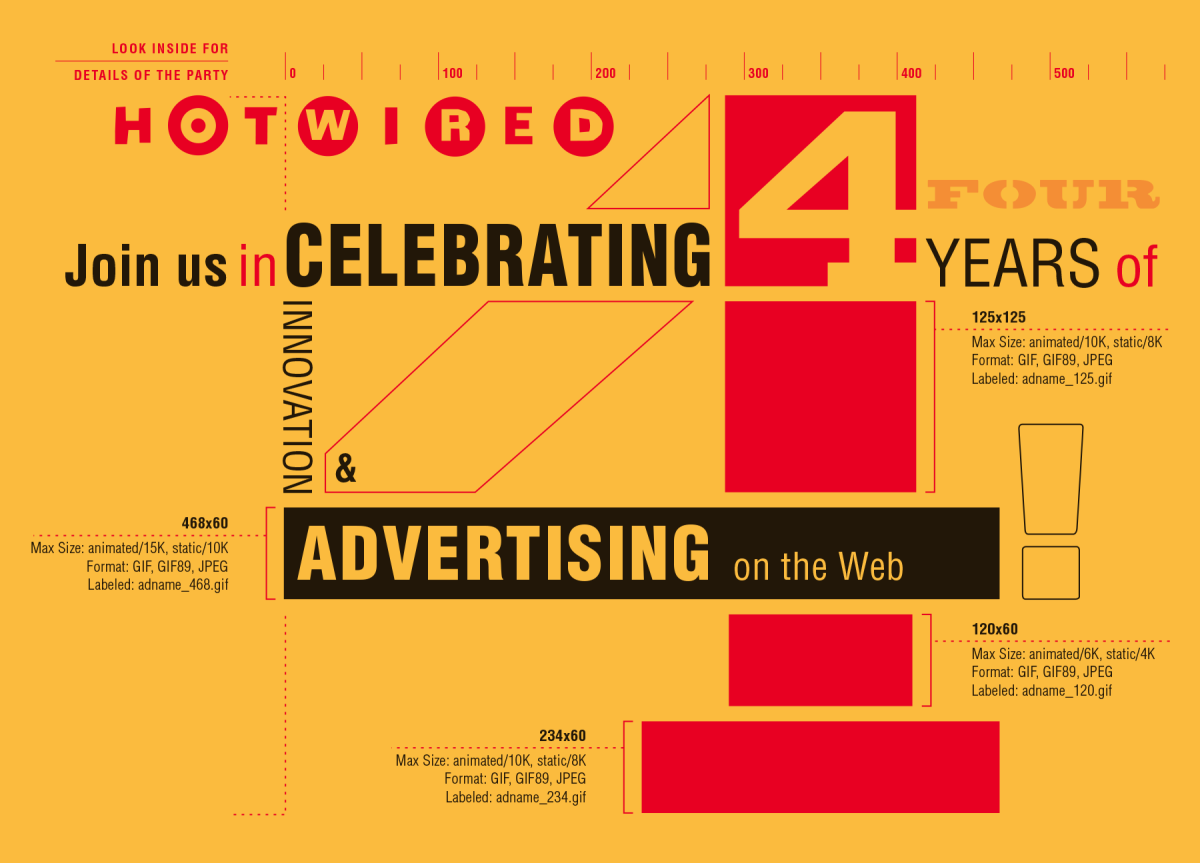 HotWired turns four
HotWired created the original ad banner that launched the entire Web advertising industry in 1994. In celebration of four years of innovation in online advertising, HotWired threw a big party in NYC and invited all present and past ad clients. For the front of the invitation, I used four of the IAB's (Interactive Advertising Bureau) standard size ad banners (with full specs called out) to playfully create the basic shape of the numeral four.
Four years of innovation
To honor their risk, loyalty, and foresight, we named the original eleven ad clients who joined HotWired in pioneering the concept of advertising on the Web. For the inside of this folded invitation, I continued the use of the numeral four and some of the ad banner proportions to arrange the details of the party.